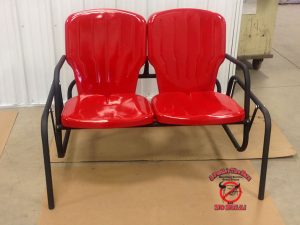 Over the past few years, we've posted dozens of blogs on our website to provide you information about an array of subjects: from getting your vehicle ready for vacation to powder coating parts and accessories on your automobile (and items that might be sitting in your backyard, i.e lawn furniture).
We thought we would write this blog about those blogs, and provide you with links to a number of the different automobile service subject's we've written about. 
Our Blog Library
We'll provide the title and the link, and you can decide if it's something you might want to read about or if it covers a subject you might need to know more about.
Too much information? These blogs are just a few of the informational articles provided for you on our website postletire.com
If you have questions about your vehicle, feel free to call us at 205-391-0062 or email us at info@postletire.com.
Contact Us
Postle's Tire Barn is a family owned and family operated tire and service company located in Tuscaloosa, AL. We have been serving Tuscaloosa and the surrounding area for more than 35 years.