Fall has arrived which means winter is not too far behind. While winter in the South generally isn't too bad, we always run the risk of having periods of sloppy weather with cold and rainy, sometime even icy roads. Is your vehicle ready? Here's a quick checklist of things for getting your vehicle ready for winter.
Change Your Oil
Your engine oil has a tendency to thicken in cold weather, making it harder to circulate to upper engine parts at startup. If you've never used synthetic oil before, this might be a good time to start. The flow properties of synthetic oil are a lot more consistent, meaning it doesn't thicken in sub-freezing temperatures or thin out when it's hot outside.
Check Your Windshield Wipers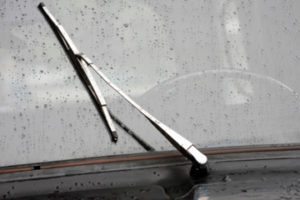 Even the best windshield wipers generally only last about a year. If your wipers are showing cracks or chips or losing strips of rubber, go ahead and replace them. Don't forget to refill your washer fluid reservoir…you'll need it once the weather gets bad.
Check Your Anti-freeze/Cooling system
If you can't remember the last time your coolant was changed, it's pretty easy for a technician to test its condition. Remember that coolant, a 50/50 mix of antifreeze and distilled water, prevents freeze-ups in wintertime as well as boilovers in hot weather.
Test Your Heater and Defroster
Since the heater is part of the cooling system, a flush of the system will help remove any scale or corrosion that may have built up in the heater core.
Inspect Your Tires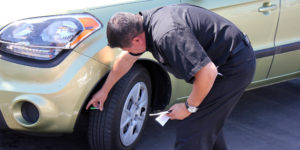 Make sure your tires are in good shape, with plenty of tread depth, and check the inflation. Remember that air expands when hot, so be sure to check tire pressure when the tires are still cold. That also means they'll lose a couple of pounds of air pressure when the temperatures are really cold.
Postle Tire Barn wants you to be ready for winter driving! Following a few simple steps can make driving less hazardous when the roads get bad. Postle Tire Barn is a family owned and operated tire and automobile service store located in Tuscaloosa, Alabama. For more information, give us a call at 205-391-0062 or email us at info@postletire.com.