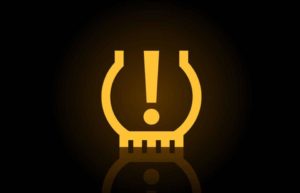 The tires on your automobile are an extremely important feature. Not only are they the only item on your vehicle that touches the ground at all times, but they are a significant safety feature which needs to be maintained on a regular basis.
Today's tires are built to maintain a certain level of safety as well as provide a certain level of comfort and service. Different types of tires serve different purposes. For example, tires for a Chevrolet Corvette are designed to maintain high speeds and operate safely at this particular car's peak performance level.
Tires for off-road vehicles such as 4×4 trucks are designed to get you out of muddy or off-road situations. They are not built, per se, to deliver a smooth, comfortable ride. Nor or they built for high milage.
Whatever type vehicle you have whether it's a high-end passenger car, an SUV or cross-over or a 4×4 that seldom sees the pavement, there are certain things you can do to insure you get the best service out of your tires.
Check Your Air Pressure
The easiest thing to do and almost certainly the most neglected thing is to keep the air pressure in your tires equal to the recommended level stated on your vehicle's door placard. It will tell you the correct air pressure your tires should be. Too little air
pressure or too much air pressure will cause your tires to wear out faster than they should.
Rotate Your Tires
Rotating your tires at the manufacturer's recommended milage is a huge factor in preventing premature tire wear. Rear tires on a rear wheel drive vehicle will wear out faster than the front tires. Front tires on a front wheel drive vehicle will wear faster than the rear tires. The rear tires on a front wheel drive vehicle might also suffer from "free-rolling wear". Since there is so little weight in the backend of a front wheel drive car, the rear tires tend to "bounce" much more causing a cupping-like wear pattern. Severe cupping will cause the tires to roar and they cannot be repaired.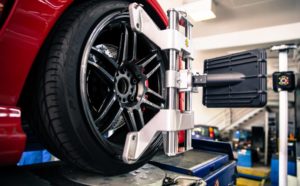 Keep Your Wheel Alignment Set Correctly
Another item to have checked regularly is your vehicle's wheel alignment. The alignment of your vehicle is a mechanical setting that can only be adjusted correctly on an alignment machine. Alignment settings on your vehicle will cause your tires/wheels to not track properly. If the alignment setting on your vehicle is not set properly, pre-mature tire wear will occur.
Normal Driving Habits
Driving habits also contribute to faster tire wear. Recurring hard starts and hard stops will wear out tires more quickly. Skidding with you brakes on can cause flat spots on your tires and make for a rough ride. On the bright side, normal driving habits, combined with the other things mentioned above will provide you with the life expectancy you deserve from your tires.
If you have questions about your tires, feel free to give Postle Tire Barn a call or email us at info@postletire.com. Postle Tire Barn is a locally owned and locally operated tire and auto repair shop in Tuscaloosa, AL. We've been serving the automotive needs to Tuscaloosa and West Alabama for more than 35 years.