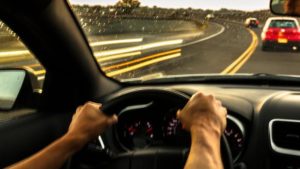 Almost daily, vehicle owners will come into our store with the complaint that their car is shaking. They might feel it in their steering wheel or their seat, or maybe even when they are braking. Sometimes it happens at a certain speed, and sometimes it doesn't happen in any sort of pattern. Sometimes, it happens when they are accelerating, and sometimes it happens when they are making sharp turns.
Although you are probably not a mechanic, knowing a few things to look for when any of the above mentioned happens can help you determine what might be the cause for your vehicle's shaking and assist you in choosing the right place to have your vehicle checked.
A shaking vehicle might be caused by a number of issues including:
A tire/wheel balance issues
A suspension/ alignment issues
Worn out or loose suspension parts
Irregular tire wear
Tire Over/Under pressure
Worn out Universal or CV Joints
Warped brake rotors
Tire & Wheel Balancing
If your vehicle shakes at a certain speed, say 60 miles per hour, and it doesn't shake at other speeds, you most likely have a tire/ wheel balancing problem. Most tire and wheel assemblies need to be balanced periodically.  Tire stores such as Postle Tire Barn will remove the tires/wheels from your vehicle and place them on a machine called a tire balancer that will determine the "heavy spot" on your tire/wheel assembly, and balance the tire by placing a lead weight opposite the "heavy spot" to make your tire/wheel assembly roll smoothly, eliminating the "bounce" you may be feeling at certain speeds.
Postle Tire Barn now has a state of the art piece of equipment called a Road Force Balancer which will duplicate the weight of your vehicle as it rolls down the road. Road Force Balancing can and does provide a virtual new-car-feel ride.
Alignment
In the vast majority of cases, your vehicle being out of alignment will not cause your car to shake. The alignment of your vehicle is a mechanical adjustment on your vehicle. Usually, there is a camber, caster and toe adjustment on most vehicles, and on vehicles with independent front rear suspension, there is also an adjustment on the rear of the vehicle, hence the term, Four Wheel Alignment.
A vehicle's alignment might have caused irregular tire wear, and hence the shaking you might be feeling. However, the alignment settings on your vehicle, for most practical purposes, will not cause your car or truck to shake.
Worn Out or Loose Suspension Parts
There are a number of suspension parts generally on the front end of vehicles, of which once in need of repair, could cause your vehicle to shake. Older vehicles with ball joints will develop slackness over time and cause the front end to shake. Other worn out suspension parts such as idler arms, control arms, shock absorbers and struts, if in need of repair, can cause a vehicle to shake.
Irregular Tire Wear
Irregular tire wear caused by a misaligned vehicle, or worn out suspension parts, or lack of proper tire rotation can cause a vehicle to shake. If your vehicle has irregular tire wear, in some cases, getting your car aligned and repairing any worn suspension parts can at least stop the wear from getting any worse. If the irregular tire wear is not severe, rotating your tires might save them and straighten out the wear issue over time. If your tires have severe irregular tire wear, replacing your tires (and remedying the cause) are virtually the only solutions.
Tires Over or Under Pressure
This is an easy fix. Check your tire pressure. Most newer cars are equipped with TPMS (Tire Pressure Monitoring Systems) which should indicate to you if your tires have low air pressure. However, they do not tell you if your tire pressure is too high. If your vehicle manufacturer recommends the air pressure in your tires should be 35 PSI, and you tires have 50 PSI, you will most likely have a fairly rough riding vehicle. Again, it's an easy fix and something you can check with a tire pressure gauge.
Worn Out Universal or CV Joints
If you drive a rear wheel drive vehicle, the universal joint(s) connect the drive shaft of your vehicle from the transmission in the front to the axel assembly in the rear end of your vehicle. The drive shaft, connected by universal joints, literally makes your vehicle's rear wheels turn. If these universal joints become worn or if the drive shaft it's self becomes damaged, it will certainly make your vehicle shake. You will feel the shaking most when you are accelerating. If you take your foot off of your gas pedal and the shaking goes away, you most likely have either a universal joint issue or a drive shaft issue.
CV (constant velocity) joints and axles serve the same purpose on a front wheel drive vehicle as the drive shaft and universal joints serve on a rear wheel drive vehicle. The inner CV joint and the outer CV joint makes the connection between your vehicle's transmission and the tire/wheel assembly via a CV axle. If these joints become worn out, or if the axle gets bent or damaged, it can cause your vehicle to shake. Each CV joint is enclosed in a rubber "boot," and if the boot gets damaged or torn, it can cause the CV joint to wear out quickly and even fail.
Warped Brake Rotors
If your vehicle shakes or you feel a "pulsating" sensation when you apply your brakes, it almost always means that your brake rotors are warped or out of round. The pulsation feeling you get happens as you apply your brakes, and your brake pads are making contact with the "high point" on your rotors. As your rotors and pads suffer more wear, the pulsating feeling gets more prominent.
Usually, brake rotors can be resurfaced to take out the high spots and make your vehicle's braking smooth again. Since your brake pads have most likely developed the same wear pattern as your rotors, it is highly recommended that your replace your brake pads when you get your rotors resurfaced.
There are certainly other issues which might cause your vehicle to shake. We've highlighted the most common ones. Postle Tire Barn has been diagnosing and correcting vehicle "shaking" problems for more than 34 years. If you have questions, please call us at 205-391-0062 or email us at info@postletire.com.