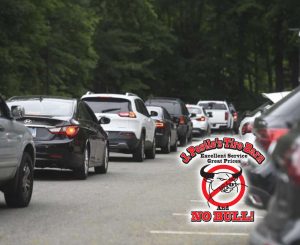 It's time for our kids to return to school and to make sure your driver-aged child's vehicle is ready for your son or daughter, here are a handful of ways to make sure their automobile is ready and safe to drive.
Fill Up at the Right Time
First, refill fuel at the right time. All cars made after the '90s have gas-powered electric pumps that cool and lubricate engine components. When you run on empty, the fumes may actually damage engine components.
Change the Oil On Time
That's also why it's important to change your oil on time. Timely oil changes are necessary to maintain the moving components in your car's engine. For some vehicles, it should be changed every 5,000 miles or 6 months, or at whatever intervals the manufacturer requires. However, for others, it should be changed every 3,000 miles or 3 months. If you don't change the oil in a timely fashion, the repair work can be expensive!
Check All Lights
Also, make sure the headlights, taillights, and brake lights are all working. To avoid unnecessary dangers while driving, all lights should be functioning. In addition, make sure your son or daughter pays attention to dashboard warning lights and knows what to do. Those warning lights can vary from not very important to extremely important, so ensuring your son or daughter knows the difference should be a high priority.
Inspect the Tires
Lastly, make sure all the tires are in good condition with the correct amount of tread and inflated to the proper pressure specifications. Heat is your tire's worst enemy. The hotter a tire gets, the more likely the tire is to malfunction.
Contact Us
Our entire team at Postle Tire Barn is available and happy to help you and your son or daughter make sure their car is safe and ready to go back to school! Stop by our location in Tuscaloosa on Jug Factory Road behind McDonald's. You (and your family's) safety is our number one priority.