Don't Waste Your Tax Refund
This is the time of year a lot of us wait for. It's the time of year where we find out we've over-paid the government and we're getting a tax refund back. Some of you have already cashed that check and you're looking for ways to make the most of it.
Ordinarily, spending money on your vehicle might not seem like the best or wisest investment. However, it can be a good investment.
Replacing worn out parts such as your brakes, tires, shocks and struts, suspension parts and other things not only make your car safer and ride smoother, but it also provides you with an investment that you have something to show for in the coming years.
You may also add value to your vehicle by adding custom wheels which you will also be able to enjoy for years to come. By adding value to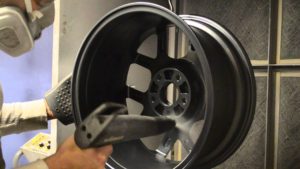 your vehicle, it will be worth more when you decide to sell it or trade it.
Powder coating is also an investment you can make in your vehicle. Adding custom colors to your wheels through powder coating will make your vehicle look great while at the same time, provide you with years of enjoyment. Brake calipers, and other vehicle parts that are visible can also be powder coated to totally customize your ride.
Enjoy your new-found money while at the same time, invest a portion of it so you can enjoy the fruits of your labor for years to come.
Postle Tire Barn is locally owned and operated. We've been serving the tire and automotive needs of Tuscaloosa and West Alabama for more than 35 years. We're located in Tuscaloosa on Jug Factory Road behind McDonald's.