Powder Coating for Mother's Day
It's almost Mother's Day which means it's time to start putting something together that shows your mom just how much she means to you. At Postle's Tire Barn we offer powder coating services for wheels, of course, but also for other items made of metal or aluminum. That means no more throwing away the old furniture in the backyard, and old finds get a whole new life! She will know that a gift like this came straight from the heart, and we do the hard work for you!

If you're unfamiliar with powder coating, it's a type of coating used on metals. It is a free-flowing, dry powder that does not require a solvent to keep the binder and filler parts in a liquid suspension form. The coating is typically applied electrostatically. Then it's cured under heat to allow it to flow and form a "skin."
Gift Ideas
Yard Art
One gift idea is powder coating an item for her garden or backyard. Yard art can be very expensive to buy brand new, so buying it used and getting it powder coated can save you money! Recommendations we have for gifts to go in the garden or backyard are flower pot holders, figurines, an antique bench, or a trellis for flowers.
Furniture
Another great idea for your powder coated Mother's Day gift is a metal table and chairs set. It's likely that your mom already has one of these sets that has been in the backyard for years. If not, you can find them at antique shops or consignment furniture stores all the time! We'll get the rust and old paint off by sandblasting it, then add our powder coating, set it, and watch it come back to life!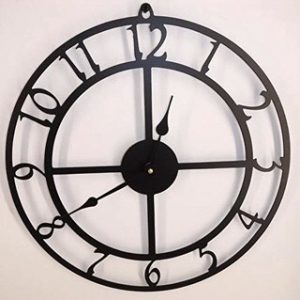 Home Decor
Since we can do virtually any color you have in mind, another great option for a gift idea is metal wall decor. Bring in an old metal clock, an art piece of vines and flowers, or an open or filled in frame and we will renew it for you! This is something that she can hang on the wall for years to come!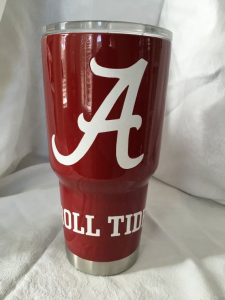 Small Items
We all know mom's love their tumbler's and keychains, so why not get them powder coated as well! Jewelry holders, baskets, and candle holders are just a few other small items that can be powder coated. The options are almost endless!
Wheels
One last recommendation we have are her wheels, of course! Mom may not have gotten her wheels done yet, but you can have her riding in style like she deserves. Just get her wheels powder coated at Postle's! With great prices and top of the line technology, you'll be making a great decision for her Mother's Day gift!
The Specifics of Powder Coating
If you can think of it, we can powder coat it!
Any product brought in, must be able to withstand 400 degrees fahrenheit. That's how we finish the powder coating process to set it. With metals, this is not normally an issue. The colors we provide are virtually limitless, so if you have a color in mind, we can match it!